Systems Engineering is at the core of our approach to projects. It is the overall design process required to evolve a product or service through its life cycle. System Engineering's objective is to do it effectively and efficiently: as Peter Drucker says, "efficiency is doing things right, effectiveness is doing the right things".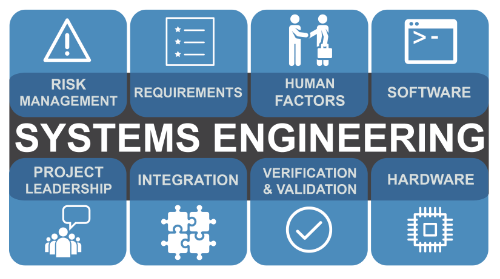 Vorticity's Systems Engineering process is characterized by a top-down, team approach. Our process offers a disciplined focus on the end product, its enabling technologies and operational environment together with a clear vision of the customer expectations, assuring a fully integrated development and realisation of products which meet the customer requirements within cost, schedule and risk constraints.
In addition to applying Systems Engineering internally, Vorticity has delivered seminars focusing on Systems Engineering and Cost Engineering for the US aerospace industry body, AIAA.
Systems Engineering Case Studies